Alpcross along Vienna - Nice August 2011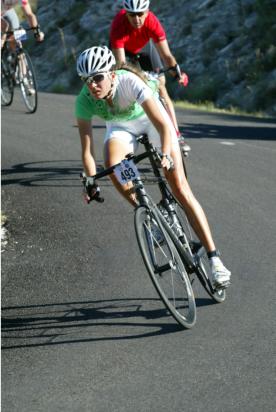 What I did the last years on bike,
you find here!
Sorry German only, but there are
some nice photos anyway:-)
race:
Time Mègeve Montblanc 12.6.2011
133km 3500hm
Col del la Colombière, Col de la Croix Fry, Col des Aravis, Col de Saisies
At the Colombiére mountain I weren´t really not good. I even thought of giving up the race.
But then we decided to finish the short distance of 85km. After one kilometer of the short
distance route I felled better, so we reversed and decided to do the middle distance, but
then I suddenly felled so good that I finished the long distance anyway and that was not for
nothing:
2nd place at woman W1!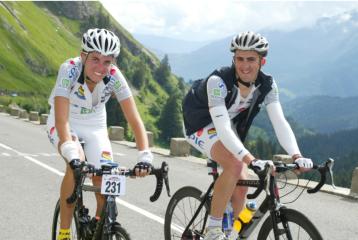 Training camp: 17.6. - 26.6. Pizzeria Pircher Riffian
For me, this is the greatest place on earth for cycling, you can also eat the best Pizza in the world
and there are somegood friends to meet again!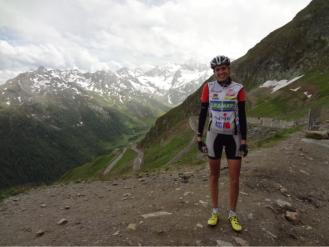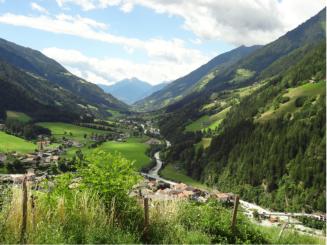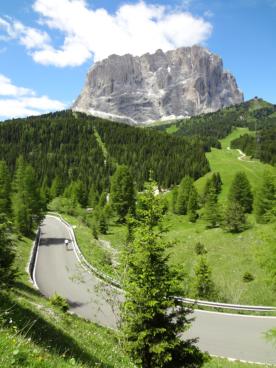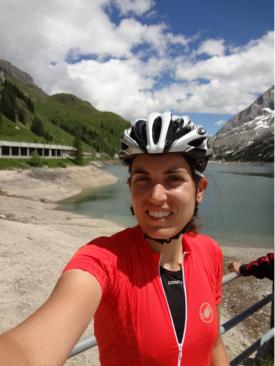 A really dream disttrict for cycling: the Dolomites. This time I made the tour Sellapass, Fedaia, Falzarego, Valparola and
Grödnerjoch. The photo on the right shows me at lake Fedaia.
race: Cyclosportive JPP für 9 du coeur 3.7.2011
130km, 2960hm: Côte d'Ayze, Côte d'Hyot, Col de Plaine
Joux, Col de la Ramaz, le Carroz
This is also a charityrace!
race: Engadin Radmarathon 10.7.2011
211km, 3800hm: Ofenpass, Bernina, Flüela und Albula
Who wonders why I wasn´t in the finishlist. Well, I didn´t
start the race. In the garage of the hotel 12 bikes were
stolen in the night. It´s a miracle that mine was still there.
But my boyfreinds one ist stolen. That´s really sad!
So if you see an Isaac ultrasonic with serial number:
ISCR01XSL54B08019, please contact us, thank you!
You see that I wasn´t really good. But thanks Sylvain I
finished the race.
One time you have always to climb on the Timmelsjoch.
But this time I had hail on downhill! This was really cold!
This is the valley Passira where you find the Pizzeria
Pircher. It is really beautifull there!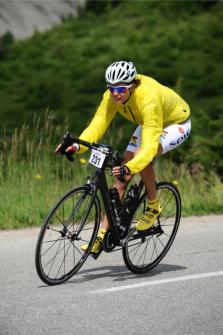 the king of the mountains: Prad - Bormio - Prad two times Passo di Stelvio/Stilfserjoch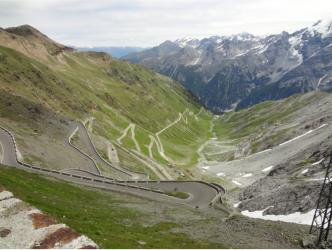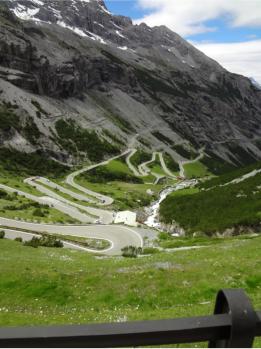 This mountain has more then 40 curves both sides!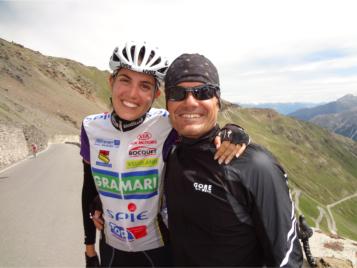 Today I weren´t allown: with Ossi I already did a lot of nice
trainigtours very hard and Thomas changed his camera to a
bike this time!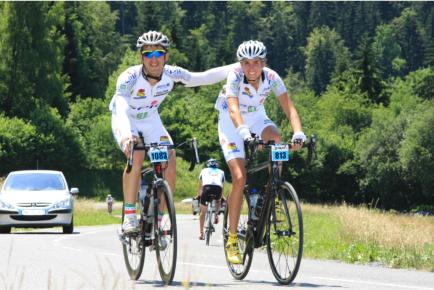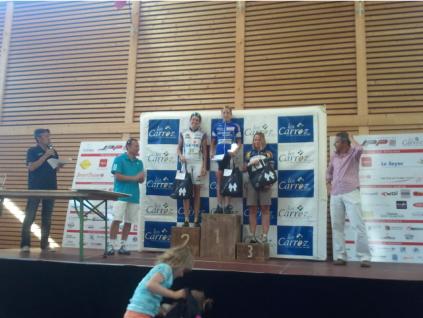 This time the race was perfect!
I was in great company! thanks
for the protection agains the
wind, Sylvain! So even the flat
passages weren´t too badly!
And again a second
place!!!!!
Juchuu! I like races in
France! 24km/h in avarage
at 130km and 3700m.